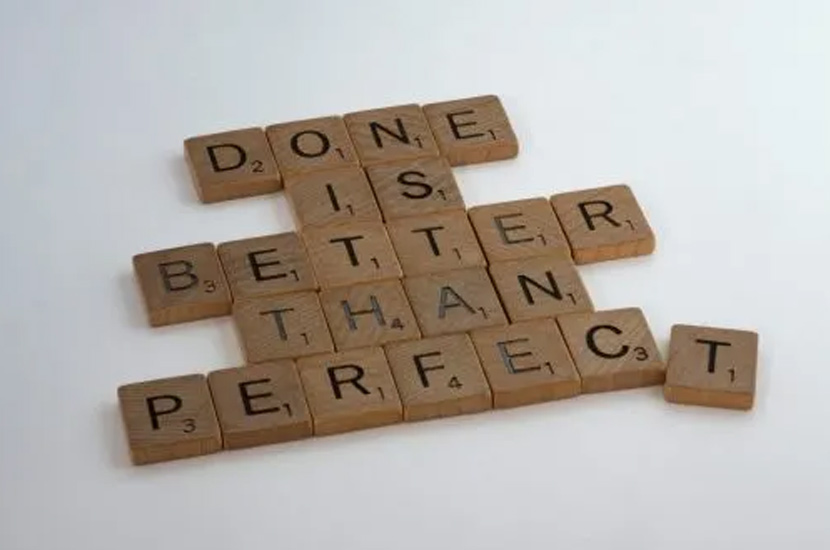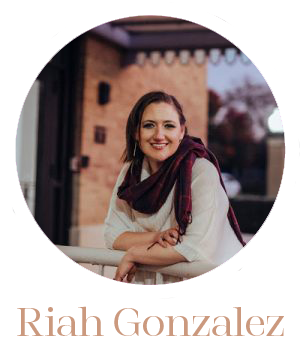 Don't you just absolutely want to get shit done right now? At some point in time, delegating stops being a thing to debate about. It's an idea that scares the people who've never done it. But that's usually because they don't really know how to delegate the right way. So would you want to do it if you had a detailed guide that can make things even just a tad easier?
Now, you've heard about the many benefits of delegating. More time, greater productivity, less stress, better health, better relationships, the growth of your business accelerating, the chance to step fully into your role as the CEO or visionary, and the joy of empowering others. These are a few of the "whys" of delegating.
It's the "whys" that encourage you to delegate despite the fact that it's challenging. Because at some point in your business, even when you don't always want to delegate, you'll do it because you have to. In that case, a detailed How To guide would be sorely needed.
The first step of the "how" is determining the "what."
What to Delegate
The list of "whats" can be incredibly long because really, the world is your oyster!  I'll mention some examples, but what you choose to delegate first will depend on your business and your priorities. In most cases, you'd do well to sort out the tasks that are time-consuming and tedious. Also sort out the tasks that don't strongly impact your business's growth.
A good rule of thumb (especially for your first hires) is to delegate something you are familiar with. Regardless of how experienced an employee or VA is or how much training they need, you need to be familiar enough with a task that you know what to measure. Likewise, having standard operating procedures will help your team maintain standards of quality across all of their outputs.
Jacob Ramirez of Wanderlust Leader says, "If we don't know anything about a task…we are ignorant about what it entails, the level of effort it costs, and what it takes to do it right." We also wouldn't be able to support our VAs or employees or manage the quality of their outputs.
Of course, there are times when we hire experts, specialists, or consultants. This advice may not exactly apply for them. However, it'd still be a good idea to know what to look for. You should know what kind of standards to maintain with any task that will directly affect your business.
You can delegate your social media marketing.
The first example of something you could delegate is social media marketing, which is huge nowadays. I've heard many people say that it's not something they're passionate about. It can definitely feel like a drain to have to think of something unique to post every single day.
To effectively delegate this, you'd need to have a very clear idea of what your brand identity is. If that is something you cannot clearly express to someone else, then you will not be able to have someone else replicate that on social media.
It is important to have a basic brand kit put together with your colors, fonts, etc. You know, all the elements that really communicate the heart of who you are and what your business is about visually. You can have a specialist or consultant help you create one. That way, it'd be easier to delegate social media tasks to your employees or VAs more consistently.
Just as – or even more important, is to have worked out your brand voice and target audience. If you don't know who you are targeting, you won't know how to communicate with them. And if you don't know how to communicate with them, it's going to be hard for anyone else to take over that task for you.
Personally, I've had somebody who has really tapped into my voice and represented me so well on social media. It had been a huge blessing for me to be able to let that go and participate, but not have to be responsible for all of the content creation. We worked really well as a team. With this, I was also able to dig deeper into the other things (in work and in life) that I care about. Hello, productivity!
You can delegate administrative tasks.
The things you end up delegating to your first VAs or employees tend to be administrative tasks. There are so many little tasks that really pile up. You can have people make phone calls to customers, schedule appointments, manage your calendar, enter customer information into your CRMs and databases, etc. Or have them sort through your email and create rules so that it auto sorts and then have them delete and unsubscribe for you. You can dictate your notes and then have them transcribe and sort out that information for you. Or have them do lead generation.
The list is almost endless. I've had people order my groceries before. And this always freaks people out, but I've even had somebody pay my bills and balance my checkbook. That was one of the things that I found I was neglecting a lot when I first started the business. Now, obviously that is not for everyone. But it is something that can be done, especially if you've established a huge level of trust with a person on your team, as I had.
Speaking of trust, there is something to be said about it fostering loyalty among employees. 
You see, I love the impact that I make by allowing other people to learn new tasks. I love seeing them become more confident. One time, I was able to give my employee 4 new tasks that I can take off my plate. These were tasks that I didn't even think of delegating before. But it just came to me. I suddenly asked myself why I was doing these tasks when I could easily show her how to do them (by recording Loom videos–a fantastic tool for training).
With this, I'm not only taking something off my plate. I'm also giving her the opportunity to learn another skill. I'm giving her the trust that it takes to turn those types of things over to somebody else. She had expressed how much she appreciated that trust. I think what ultimately ends up happening is that trust that you extend to somebody else fosters loyalty.
Other Things You Can Delegate
You can have somebody do your promotional designs, customer service, bookkeeping, computer support, market research, etc. The list goes on. But these are just some ideas for you to start off with. If none of these things on the list really tick a box for you, I always recommend making a journal entry or a spreadsheet of all of the tasks that you do. Take note, it must be an exhaustive list.
And I mean you must really get into the smallest details. Keep asking "what else" and look at anything on the list that can be broken down into smaller tasks. Keep in mind that some tasks need to be assigned to more than one person. For instance, you may do a part of it and somebody else does other parts of it.
Breaking everything down into the tiniest unit and being exhaustive can help you assess the things that are going by the wayside. What are the things that you're more likely to procrastinate on? These are the areas you should start with when you are assigning tasks to someone else. You may also assign things you don't like doing or that you're not naturally good at, as long as you are adequately familiar with what is needed for those tasks (as mentioned above). These tasks will be easier for you to give up.
The other things on your list may be things that you think no one else can do. But over time, you may see that you don't actually have to be the one to do all those things. In my case, I realized I could have someone do my email management when I previously thought I couldn't. As long as you trust that person, you can turn it over. Now, developing that trust, or choosing the right people in the first place, may be a topic saved for another article.
How to Delegate
Firstly, be organized. Make sure you know the right tasks that can be delegated. We had already tackled this in greater detail above.
Next, be mindful about who you choose to delegate your tasks to. Of course, you should choose someone you trust. But trust is also something you would have to develop over time as your employees or VAs gradually learn new skills and try new tasks. Just remember that each person has their own strengths and weaknesses.
One mistake with delegation is expecting some people to be superhuman and be able to do all tasks. In actuality, each person will perform better when they have specific and clear roles. It doesn't serve you or them to be a jack of all trades. That doesn't mean that they will only do one task, but it means that their tasks will tend to all be related to their specific strengths.
There will be times that delegating new tasks will cause your employee to overcome some of their weaknesses. That's great if it happens. And it's good to challenge them a bit if you want them to grow. Just keep in mind that there will most likely always be a task that will be a more complex version of something they're good at, or a task that challenges them even as it plays to their strengths. As businesses grow, there should be no shortage of those kinds of tasks.
With all this in mind, it is extremely important to get to know your employees so that you can delegate the right tasks to the right people. In this case, building strong relationships with your team will be a sort of investment that creates a flourishing work environment.
Next, make sure to provide the resources and training they need to properly complete the task. A very useful tool to use over and over is Loom for recording short instructional videos.  Remind them about the results or milestones you are after, which will help keep them on track. Be clear and specific about your vision, so that outputs maintain a more unified and cohesive message as well as a more consistent level of quality. And instead of micromanaging, empower them to make certain decisions, ask questions, share insights, solve problems, and figure out the best way to complete their work. This way, work will not stall every time you're not around to guide them.
To make sure you're both on the same page, daily updates and feedback are essential. I recommend using project management software to keep you all organized. You can use this software to also track milestones or smaller parts of a task, aside from just the completed task as a whole. Please don't underestimate the value of a tool, even something as basic as Trello. Hell, even Excel is better than nothing. There are so many options out there and many are free. I use a tool called Monday.com and I love it! It's not free but you have to find what works best with your brain. This one has pretty colors and the structure and versatility works well for my team.
And finally, once they've completed their work, make sure to say thank you. Point out specific things they've done well. Martin Zwilling on Forbes said that "It will inspire loyalty, provide real satisfaction for work done, and become the basis for mentoring and performance reviews."
The Art of Letting Go
Stripped-down of all these details, the simplest way to delegate is to simply know what and how to let go. Let go of the things that are holding you back from more productivity and more growth, not only in your business, but also in your life. If you can take the chance and share a bit of the pie with everyone in your team, you not only go further, you pull them along with you as well.
Delegation isn't easy, but it is an art that must be learned. It's a soft skill that can only be mastered by better managing all the relationships around you in the workplace. It is something that only leaders can do best. And I'm sure you'll be a great one.
To all the milestones you'll surely cross together,